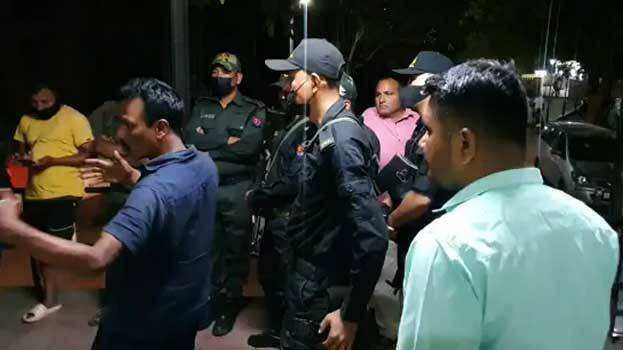 GANDHINAGAR: Two paramilitary jawans were shot dead by one of their colleagues near Porbandar in Gujarat. Two others sustained serious injuries. They were part of India Reserve Battalion (IRB) from Manipur and deputed in Gujarat for election duty.

Jawans Thoiba Singh and Jitendra Singh are the two killed. The accused has been identified as constable S Inauchashingh. The injured jawans identified as Chorajit and Rohikana were first taken to the Porbandar General hospital and then shifted to a hospital in Jamnagar for better treatment. One was shot in the stomach and the other in the leg.

The Gujarat Police said an investigation is on to find out what led to the clash. The first phase of assembly polls will be held on December 1 in Porbandar.