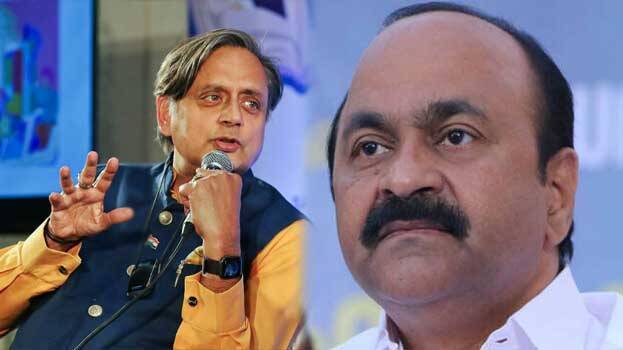 KOCHI: There has been no controversy from his side and there is no difficulty or anger in talking to anyone, said Shashi Tharoor MP. Tharoor also asked if they were kindergarten children so as not to talk to each other. He said this when the media asked him whether he would be communicating with opposition leader V D Satheesan.

Tharoor also responded to the allegation of participating in events without informing the DCCs. Tharoor clarified that he attends party programmes and public events only after informing the DCC. This has been the practice for 14 years but need not inform them while attending private functions, he said.

Tariq Anwar has not said anything about any misunderstanding in the party. Tharoor also asked if there had been any mistake, a notice would have been received. He said KPCC chief K Sudhakaran did not attend the event in Kochi due to health issues.

Tharoor's Malabar tour had stoked many controversies. Leaders including V D Satheesan had criticized Tharoor. Meantime, Tharoor and Satheesan will be sharing the dais with other Congress leaders in Kochi today. Both are participating in the state conclave of the All-India Professional Congress, of which Tharoor is the national president.