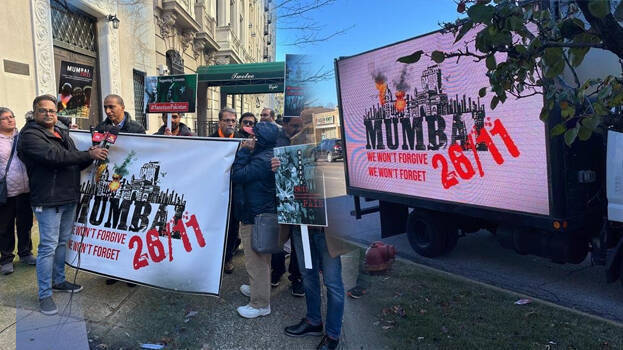 NEW YORK: Yesterday was the fourteenth anniversary of Mumbai terror attack. On this day, Indian Americans and the Indian diaspora in the US staged protests outside the Pakistan Consulate in New York. Apart from this, demonstrations were also held in front of the Pakistan Consulate in Houston, Chicago and the Pakistan Community Centre in New Jersey.
Mumbai terror attacks were carried out by Lashkar-e-Taiba, a terrorist organization based in Pakistan. Hafiz Saeed, who is now under Pakistan protection, was the mastermind behind this.
Indian groups in London are also planning to commemorate the 14th anniversary of the 26/11 terror attacks. Protesters also alleged that the families of hundreds of people killed by Pakistan-trained terrorists have not received justice.