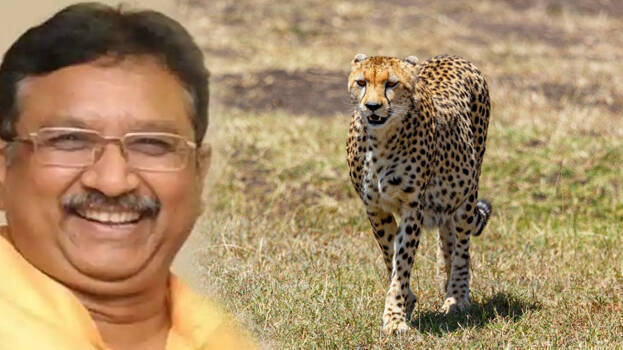 PUNE: It has been months since cheetahs were transported from Namibia to India and were released at Kuno National Park. But now a controversy has risen over an African tour by Madhya Pradesh Forest minister spending Rs 35 lakh. Minister Kunwar Vijay Shah and two senior officials went on a tour to Tanzania and South Africa in August.
The cheetahs were brought to Kuno under the supervision of the centre. But Forest Minister Kunwar Vijay Shah and two senior officials decided to visit Africa to study in detail about the cheetah translocation plan. Chief Forest Officer RK Gupta and Principal Chief Conservator of Forest Shubhranjan Sen accompanied the Minister on the tour.
The government has allocated Rs 15 lakh for the ten-day long foreign tour. But when the trio returned, the total expense became 35 lakh. Of this, Rs 31,71,500 was spent on flight tickets, accommodation and local visits alone. This information was obtained through RTI.
The minister toured mainly to learn about the different methods adopted in African countries in caring for cheetahs. But critics says that the Madhya Pradesh government has no particular role in the translocation of cheetahs in Kuno, and asked why the forest minister and officials went on a study tour to Africa. But RK Gupta, who was in the tour group, responded that they have made a report on the information obtained during their visit and has submitted to the Madhya Pradesh Wildlife Society.