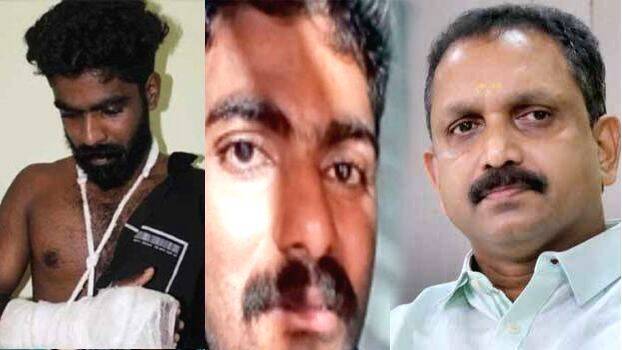 THIRUVANANTHAPURAM: BJP State President, K Surendran, has come out against the City Police Commissioner's report that there is no clear evidence in the Kilikollur custodial torture.
The City Police Commissioner, Merin Joseph, had given a report to the Human Rights Commission that do not specifically name the officers who brutally manhandled an army soldier, Vishnu, and his brother Vignesh at the Kilikollur police station. This report is widely seen as a move to protect the erring police officers.
K Surendran said that the Commissioner's report is a challenge to the people because it says that the torture took place in the police station but refuses to say who is behind the attack. He adds that the report shows that the police can do anything.
The BJP President said that everyone saw how the police officers manhandled the soldier. The police brutally thrashed Vishnu by saying that he would not have finger to shoot a gun. He added that the state government was behind the move to protect those who attacked the soldier.
K Surendran demanded a judicial investigation into the Kilikollur custodial torture. He said that under Pinarayi's rule there is police raj and that the CPI(M) goons and the police have become uncontrollable.