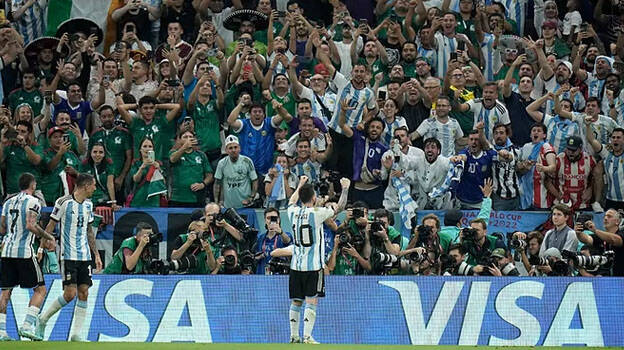 DOHA: Argentina has rekindled its hopes to enter the pre-quarters at the Qatar World Cup after defeating Mexico for 2-0. The match between Argentina and Mexico also made another record. It was the most watched match at the Qatar World Cup.
88,966 football fans gathered at the Lusail Stadium to watch the Argentina-Mexico match. This is the first time in 28 years that this much fans had gathered to watch a world cup match in a stadium. In 1994 at the US World Cup, 91,194 people had gathered in the stadium to watch the final match between Brazil and Italy.
However, this match is not on the list of World Cup's best matches of all times. At the 1950 World Cup, the final match was between Brazil and Uruguay was watched by 1,73,850 football lovers. Uruguay defeated Brazil for 2-0 and won the world cup.