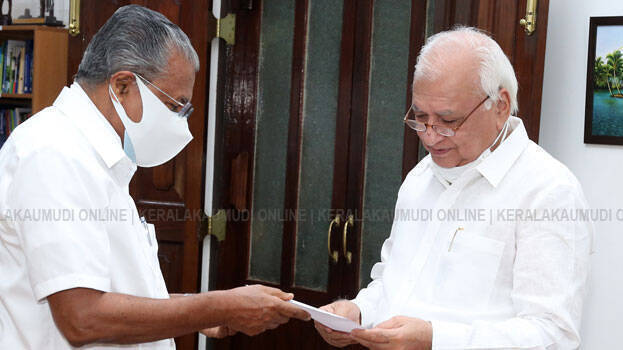 KOCHI: Governor Arif Mohammed Khan informed the Kerala High Court that there were no qualified people among those recommended by the government to be appointed as the vice chancellors of the Kerala Technical University. The governor also informed the court that Dr Ciza Thomas was appointed as the interim VC with a good intention.
As per the qualifications for the post, Ciza Thomas was fourth on the list. But the governor's lawyer argued that consideration and not seniority is the criterion for such an appointment. The governor also has an intention to ensure that the activities of the university do not come to a standstill. Such an appointment was made keeping in mind the future of the students.
Along with this, Khan's counsel told the court that the plea filed by the government against the governor's duties as chancellor would not stand. However, the court observed that the plea was not against the governor but against the chancellor. The court said the specialty is that the governor has become the chancellor.

The high court had expressed severe dissatisfaction over the dispute between the Governor, who is also the Chancellor, and the government in connection with the appointment of the interim vice chancellor of the Technical University. The court asked how the Chancellor found Dr Ciza Thomas as the VC. The governor has now given an answer to this.

Justice Devan Ramachandran verbally mentioned that such disputes should never happen and the future of the students and the credibility of the university are being destroyed. The argument on the pleas will continue on Monday.
The court had asked the governor's lawyer whether the government was consulted when the VC was appointed and other VCs and the Pro Vice Chancellor could have been given the duties of the vice chancellor. It was also clarified that an affidavit can be given to the chancellor in this regard.

The Governor's lawyer had informed that the appointment was communicated and the Digital University V C Saji Gopinath, who was initially proposed by the government, was not qualified as per the rules. The principal secretary of higher education who was replaced also did not have the qualification prescribed by the UGC. The name of PVC was not recommended by the government.

Dr Ciza Thomas' lawyer said is not allowing her to work as VC and about 4000-degree certificates have to be signed. However, the university claimed that all the certificates had been distributed.

The high court is considering the plea filed by the government alleging that the chancellor unilaterally appointed Ciza Thomas, senior joint director of Directorate of Technical Education. The court clarified that a solution is needed and if both parties show sincerity, the problem could be solved immediately.