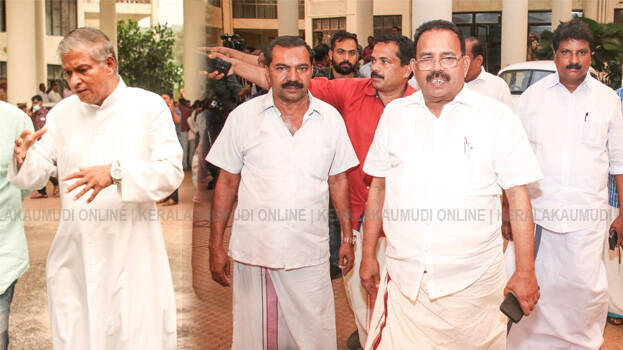 THIRUVANANTHAPURAM: The all-party meeting held at Thiruvananthapuram Collectorate under the leadership of Minister GR Anil to discuss the Vizhinjam issue was adjourned without a decision. Minister GR Anil said that the representatives of the political parties who attended the meeting demanded that the project should be implemented soon. At the same time, the strike committee did not respond favorably to this. While all the parties condemned the incidents that took place on Sunday, the strike committee responded that it was a natural reaction to the police action.
The government told the strike committee that it will not allow any violence. After the meeting, the Minister said that the government hopes that the strike committee absorbs the spirit of the all-party meeting. However, the strike committee demanded a judicial inquiry into the police action.
Mon Eugene Perera said that he did not know what the outcome of the all-party meeting was. CPM district secretary Anavoor Nagappan stated that all those who participated in the meeting condemned the incident that took place the other day.
Meanwhile, Kerala Congress (M) chairman Jose K Mani said that the assurances given by the government to the protestors in the Vizhinjam protest were not fulfilled.