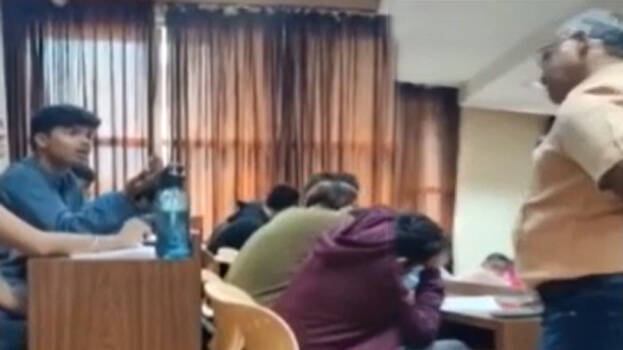 BENGALURU: A college professor who insulted his student by calling him a 'terrorist' during class has been suspended. The incident took place last Wednesday at Manipal Institute of Technology, Udupi, Karnataka. The professor had reportedly asked the student his name, and on hearing a Muslim name, had blurted: "Oh, you are like Kasab!" Ajmal Kasab, the lone Pakistani terrorist captured alive after the 26/11 Mumbai attacks, was executed in 2012.
"26/11 was not funny. Being a Muslim in this country and facing all this every day is not funny, sir. You can't joke about my religion, that too in such a derogatory manner. It's not funny sir, it's not," the student shouted. "You are just like my son..." the professor said, trying to make peace with the student. It is reported that the professor apologized immediately.
The authorities of Manipal Institute of Technology said in a press release that they are investigating the incident and also asserted that it was proud to have a vast diversity on campus and was committed to uphold constitutional values of treating everyone alike.