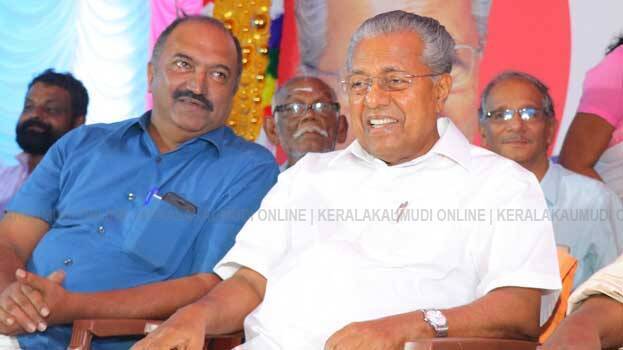 THIRUVANANTHAPURAM: Chief Minister Pinarayi Vijayan will not attend the expert meet and seminar organized by the Vizhinjam International Seaport Limited (VISL) in connection with the operational technology of Vizhinjam International Port. It was earlier informed that the chief minister will inaugurate the function. Finance Minister K N Balagopal will inaugurate the seminar instead of the chief minister.
The programme was organized on Tuesday at the Mascot Hotel in the capital city at 10 am. Ministers Ahamed Devarkovil, P A Muhammed Riyas, V Abdurahman, Antony Raju, G R Anil, VISL MD Gopalakrishnan, port secretary K Biju, VISL CEO Dr Jayakumar and others will attend the function. Meantime, Shashi Tharoor MP has informed his inconvenience to attend the function. His office said that he was not invited for the event.
Rajesh P R, former scientist of National Institute of Ocean Technology, Dr P Chandramohan, former head of Department of Ocean Engineering, Goa Institute of Oceanography, Dr L Sheela Nair, Head of Marine Geoscience Group, National Center for Earth Science Studies, Professor Dr S A Sannasiraj of Chennai IIT engineering section, Professor Dr Prasad Kumar Bhaskaran, Department of Ocean Engineering and Naval Architect, Kharagpur IIT, and ESG Specialist CV Sundararajan will speak on various topics. Former special officer capital region development and former additional chief secretary Balakrishnan is the moderator of the panel discussion.