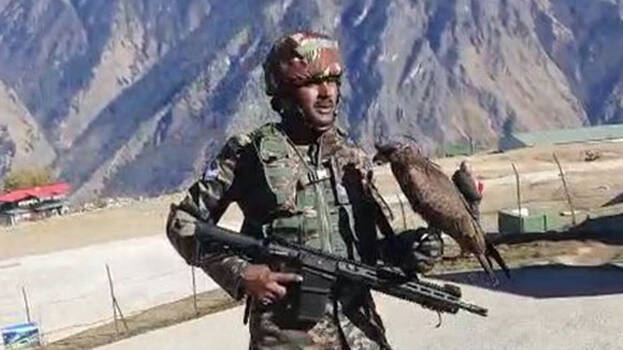 DEHRADUN: The Indian Army has displayed a new weapon that can prey on enemy drones during the ongoing joint training exercise of India and US in Uttarakhand's Auli. A kite named "Arjun" trained to prey on enemy drones was shown in action during the ongoing joint training exercise.
Indian Army uses trained dogs in missions. Dogs are mainly used to detect the presence of explosives through their sense of smell. Dogs can track and attack enemy bases directly. But now it is reported that army troops are using trained kites.
Small drones regularly reach the Indian areas from the Pakistani side of Jammu and Kashmir and Punjab. Pakistan is trying to send drugs, guns and money for terrorists via this from across the border.
The 18th edition of the Indo-US joint training exercise 'Yudh Abhyas 22' began at Auli in Uttarakhand on Saturday.