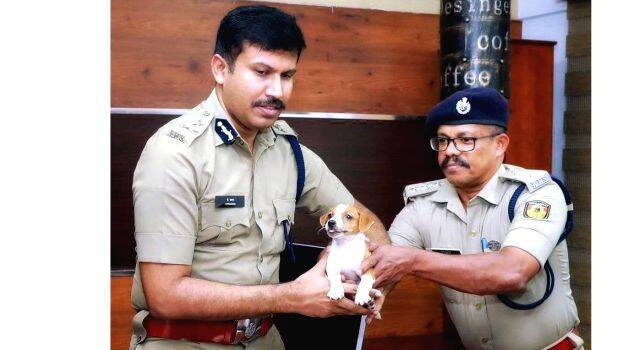 THIRUVANANTHAPURAM: Four Jack Russell puppies have joined the K9 squad which is the official dog squad of Kerala police. They are foreign breed. The puppies were handed over to Assistant Commandant S. Suresh, who is in charge of the K9 Squad, by South Region IG P Prakash.
The Jack Russell breed dogs have a special ability to detect smells. Due to their small size, they can be used for inspection in narrow spaces. Jack Russell dogs are fearless and energetic and have a special ability to detect explosives and intoxicants.
Dog Squad, which started in 1959, currently has 27 units in the police force. There are 168 dogs in the squad who have proved their ability in various fields. The squad has dogs of 10 breeds, including foreign breeds Labrador Retriever and Belgium Malinois, and Indian breeds such as Chippipara and Kanni. In 2022, the K9 squad managed to find lead in around 80 cases. There are 26 charge officers and 346 coaches in the squad.