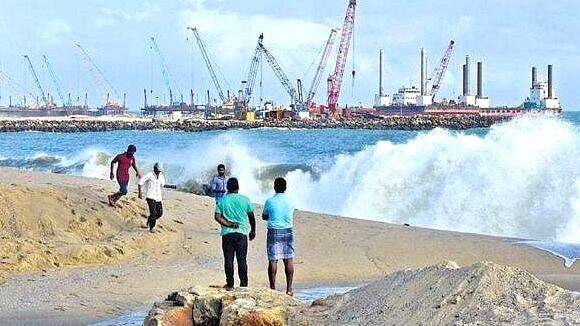 THIRUVANANTHAPURAM: The state government has appointed a special team headed by DIG R Nishanthini for coastal security following the intelligence warning that there is a premeditated attempt to spread the Vizhinjam strike to other places. The special team has been appointed to maintain the law and order of the entire coastal zone and ensure its security. Along with mitigating the tension in Vizhinjam, the team consisting of five SPs and eight DySPs is also responsible for ensuring that violence does not spread to other areas of Thiruvananthapuram and Kollam districts. SP rank officers from vigilance, crime branch, crime detachment and battalions have been included in the team.
It has been instructed at the highest level that the police should not take any actions that provoke the fishermen and that the accused in the Vizhinjam police station attack case should not be arrested immediately. As per intelligence warning, violent incidents may spread across the state if measures, including arrest, are taken immediately. Crime and Administration DCP K Lalji has been assigned the responsibility of investigating the cases related to Vizhinjam violence under the supervision of City Police Commissioner G Sparjan Kumar. He is the head of the investigation team. Lalji, who was on duty at Sabarimala, was called back and entrusted with the investigation. District Crime Branch Assistant Commissioner B Anil Kumar, DCRB Assistant Commissioner J Dinil, Thiruvananthapuram Rural Narcotics DySP Rasith, Cyber ​​City Assistant Commissioner S Hari are the other officers of the investigation team. CIs and SIs are also in the team.
The services of SPs KE Baiju and KK Aji have been made available to the City Police Commissioner for maintaining law and order in Vizhinjam. Senior officials led by ADGP MR Ajith Kumar in charge of law and order, intelligence chief Vinod Kumar, city police commissioner G Sparjan Kumar and South Zone IG P Prakash held a special meeting yesterday to assess the situation in Vizhinjam.