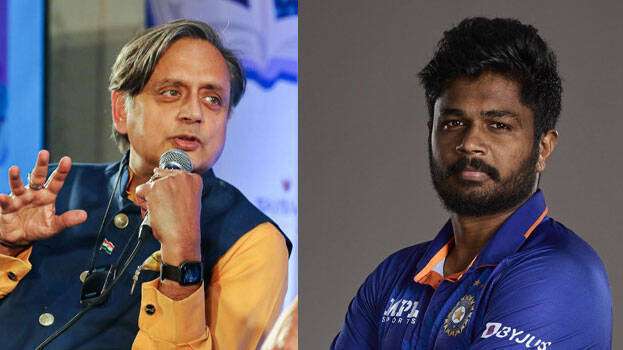 NEW DELHI: Shashi Tharoor, Congress leader and MP, took to Facebook to say that Sanju Samson should be given a chance following Rishabh Pant's failure in the third match against New Zealand. Indian coach VVS Laxman had earlier tweeted that Pant has performed well at number 4 and is important to back him. Tharoor's social media post came as a reply to this.
"Pant has done well at No. 4, so it is important to back him," says VVS Laxman. He's a good player out of form who's failed in ten of his last 11 innings; Samson averages 66 in ODIs, has made runs in all his last five matches & is on the bench. Go figure. Samson Sanju", Tharoor's Facebook post reads.
Sanju, who scored 36 runs off 38 balls in the first ODI, was not given a chance in the second ODI either. Protests against this were trending on Twitter. Sanju was again benched in the third ODI too, ignoring the protests.
At the same time, the Indian top order failed against New Zealand in the third ODI. India could only set a target of 220 in 47.3 overs, thanks to the heroics of Washington Sundar and Shreyas Iyer.