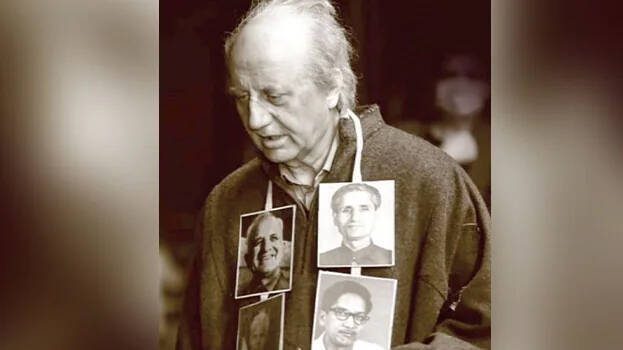 Everyone has the freedom to express their opinion, but should speak knowing the audience. The knowledgeable call it a sense of propriety. Just as important as telling the truth, in some cases it is also important to keep silent. The Columbia University honoured Dr B R Ambedkar by conferring him a doctorate in law, in 1952. He came to New York to receive it. The reporters of Time Life asked him an interview at the airport. They also offered a good amount for the interview. They wanted to know about the resignation of the union law ministry due to differences with the Congress and differences with leaders including Nehru. However, Ambedkar was not ready to talk anything about it. His words are part of history. It was, 'I am a short-tempered person. I have ideological differences with the ruling party in India, but will not say a bad word about India from a foreign country. I will never insult India. I'm sorry to have disappointed you.'

Attitudes like these make individuals great. We cannot expect this from everyone. Head of the international jury at the IFFI in Goa and Israeli director Nadav Lapid's remarks about the film Kashmir Files stoked a huge controversy at the closing ceremony of the fest in Goa. Lapid's criticism was that the film was propaganda and vulgar. The film seemed like a propagandist one inappropriate for an artistic competitive section of such a prestigious film fest. It should have been avoided. By not giving an award, the jury and the chairman had actually expressed their opinion. Beyond that, using the Goa International Film Festival platform to fuel political controversy is an act of degradation. If an Indian director goes to Israel and criticizes a film about the Palestinian-Israeli divide as a propaganda film, it will be difficult for Israeli citizens to accept it. Understanding this, Israel's ambassador to India, Neyor Gilon, expressed regret in this regard. Gilon said he felt ashamed for his remarks.

That is the opinion of the jury after the award is given. It's not fair to talk bad about a film that doesn't win awards. Actor Anupam Kher, actor of the film and also a Kashmiri Pandit, said the Israeli director is not aware of the exodus of Kashmiri Pandits.