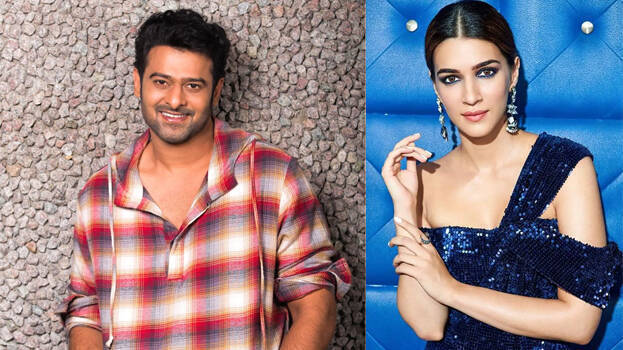 Prabhas is an actor who became a favorite of the Indian audience with the film Baahubali. Over the past few weeks, several media have reported that Prabhas is in love with actress Kriti Sanon are in love. These discussions became active among fans after actor Varun Dhawan recently hinted that Prabhas and Kriti are in love Both Prabhas and Kriti have acted together in the film 'Adipurush'. The gossip regarding the alleged relationship between the two started after Kriti Sanon said during a rapid-fire round in an interview that she wants to marry Prabhas.
Now, Kriti Sanon has come out with a reply to all the rumors. The actress rubbished all the rumours through her Instagram story.
'It's neither Pyaar, nor PR..our Bhediya just went a little too wild on a reality show. And his fun banter led to some Howl-arious rumours. Before some portal announces my wedding date- let me burst your bubble. The rumours are ABSOLUTELY baseless!' Kriti Sanon wrote.