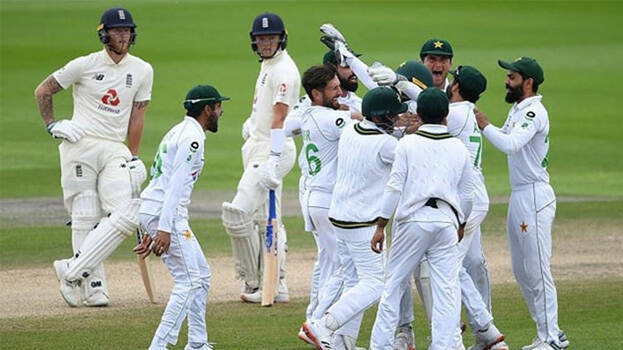 RAWALPINDI: The England cricket team who has reached Pakistan for test match have been infected by an unspecified virus. It is reported that 14 players including captain Ben Stokes were struck down by this virus. But however, the virus has not been identified yet. Joe Root, Zach Crowley, Harry Brooke, Ollie Pope and Keaton Jennings were the only five players who came out for training today.
The first match of the England-Pakistan Test series is scheduled to begin tomorrow in Rawalpindi. It is reported that the players are experiencing vomiting and other symptoms. Last day, all players except the injured pace bowler Mark Wood had started training. All the players have been asked to rest today as they were not feeling well. None of the players have symptoms of Covid. This has forced the Pakistan Cricket Board to postpone the match for a day.
Senior pace bowler James Anderson said that they are playing only to win the match and not even a draw is on their agenda. England team has arrived in for a series in Pakistan after 17 years. Anderson is the only player to have participated in the last series that happened in 2005.