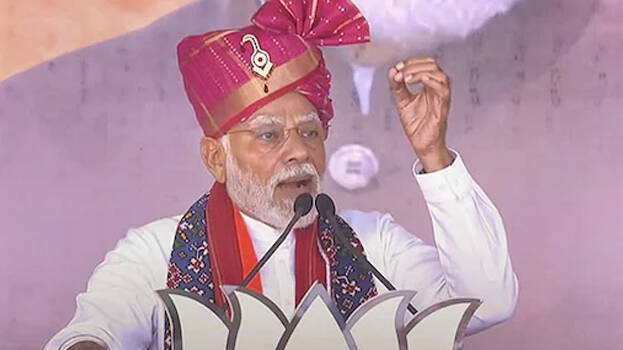 GANDHINAGAR: Voting for the first phase of Gujarat assembly elections is underway in 89 constituencies in 19 districts. Polling started at 8 am. 19.13 percent polling has been recorded till 11 am. Voters can cast their vote till 5 pm.

Polling is being held in Saurashtra Kutch and South Gujarat regions. 788 candidates including Chief Minister Bhupendra Patel (BJP) Congress' Amee Yajnik, Hardik Patel (BJP) and Bharwad Lakhabhai Bhikhabhai (Congress) are seeking the mandate.
Meanwhile, Prime Minister Narendra Modi is in Gujarat for the election campaign. Speaking at a rally, he responded to Congress President Mallikarjun Kharge's 'Ravan' remarks. His response was, 'It is not right to call someone Ravana in the land of Rama devotees'.

"Modi's picture is seen in every election. Why does Narendra Modi have a hundred heads like Ravana? Is Modi coming to work for everyone? Does Modi come for help when you need it?'- Kharge's said.