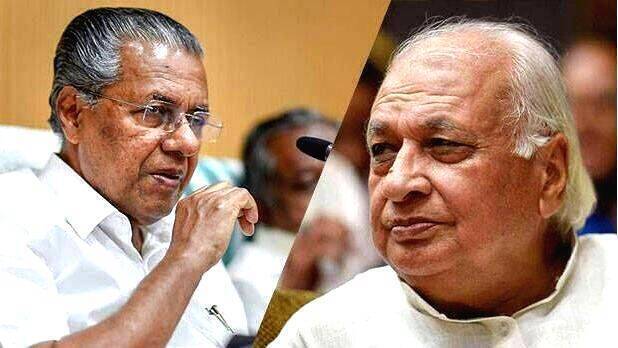 THIRUVANANTHAPURAM: Governor Arif Mohammad Khan has denounced the state government after the Vizhinjam anti-port strike turned violent. He said that the government has no time to maintain the law and order situation and that it is more interested in controlling the universities. The Governor said that the incident of the attack on Vizhinjam police station will be investigated. He said that the Governor is the chancellor of the universities and there should be no nepotism there.
"The government does not worry about the future of the students. Its only aim is to stay in power. The government is introducing the bills only to satisfy the cadres," the Governor said.
Arif Mohammad Khan, who said that the appointment of KTU VC can only proceed as per UGC norms, reiterated that Kannur VC is a habitual offender.
At the same time, Chief Minister Pinarayi Vijayan responded that those who carried out the attack on the Vizhinjam police station had an ulterior motive.
"The attackers, who have an ulterior motive, are attempting to destroy the peace of the land. Apart from threats, attacks are also going on widely. The police wisely realized what was the aim of the assailants. The assailants were unable to achieve their goal because of the brave stance of the police," the CM said.