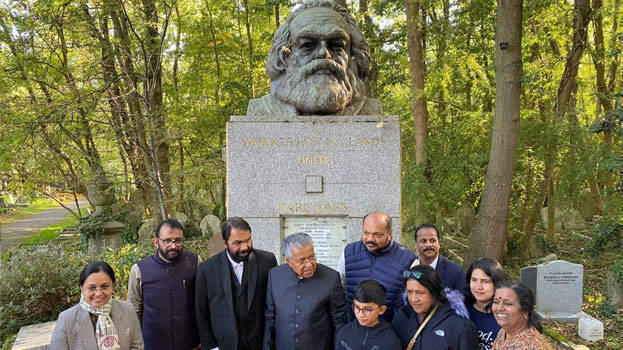 THIRUVANANTHAPURAM: It is reported that the Chief Minister and his team spent Rs 43.14 lakh on their visit to London. According to the document obtained through RTI, the money was spent on travel, hotel accommodation and food in London. These details were released on the basis of information collected by Kochi native S Dhanarajan from the London High Commission through RTI.
The Chief Minister and his team visited London from October 2nd to 12th. Rs 43.14 lakh was spent excluding flight expense. The team spent Rs 18.54 lakh on hotel accommodation, Rs 22.38 lakh on travel in London and Rs 2.21 lakh on airport lounge fees. This amount was spent by the Indian High Commission in London. Later the London High Commission received this amount from the state government.
Chief Minister Pinarayi Vijayan, Ministers V Sivankutty, P Rajeev, Veena George, Planning Board Vice Chairman VK Ramachandran, Chief Secretary VP Joy, officer on special duty Venu Rajamani, Industries Secretary Suman Billa, General Education Secretary APM Muhammad Hanish and Chief Minister's PA VM Suneesh was in the official team.
The Chief Minister and group of ministers visited abroad to bring in foreign investments to Kerala and to sign in agreements beneficial to the state. Chief Minister's family accompanying him in the foreign tour had drawn a lot of criticism. Opposition leader VD Satheesan has also demanded to explain what the state got from the Chief Minister's foreign trip.
Union Minister V Muraleedharan also criticized that the Chief Minister's foreign tour was not informed in advance and that the Chief Minister and his family went on a pleasure trip when people were in fear. But CPM State Secretary MV Govindan's justification was that the foreign tour was for the development of the state and not for fun.