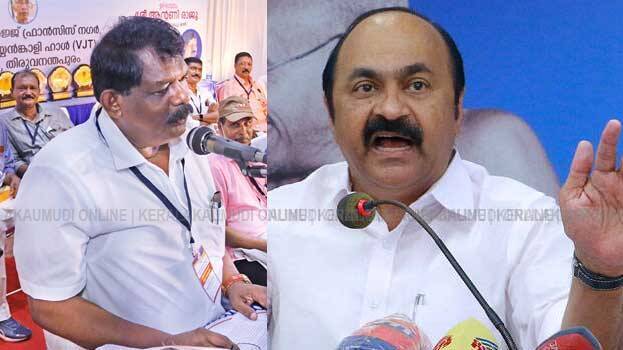 THIRUVANANTHAPURAM: Opposition leader VD Satheesan on Friday said that the transport minister and the chief minister should answer whether the transport minister's brother has terrorist links. "The minister said that his brother will answer it. The minister's brother's response was that the Chief Minister was mimicking Modi and wanted the Left leaders to apologize for portraying him as a terrorist. Does the transport Minister Antony Raju agree with his brother's opinion?", Satheesan asked.
The CPM mouthpiece, Desabhimani, had given pictures of nine people with terrorist links. One of them is the brother of Transport Minister Antony Raju.
Meanwhile, minister Antony Raju's brother and coast researcher AJ Vijayan told the media that the allegation of terrorism in the Vizhinjam strike is due to the weakness of the state government. "The left government is trying to mimic Modi. What the Narendra Modi government did to the farmers' strike, the Pinarayi government is doing to the Vizhinjam strike", he said. Vijayan told the media that he was against the Vizhinjam project from the beginning.
Minister Antony Raju also came forward with a response to the controversy related to his brother. "He is deliberately implicating me in the accusation by saying my name. The concerned people have already replied to this. I do not think that there is external interference in the Vizhinjam conflict.". Antony Raju said.