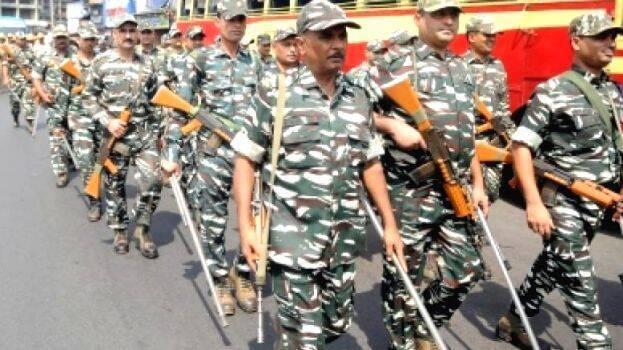 THIRUVANANTHAPURAM: With the government informing the High Court that it has no objection to the deployment of the central forces in Vizhinjam and the CPM state leadership supporting it, the stage is set for the project to get implemented under the guard of the forces.
In the wake of the attack on the police station, the court's ruling will be crucial in determining who would be controlling the central troops. The government wants a top police officer in the state to have control. That is the norm.
The government had opposed the deployment of central forces when the Adani group approached the court after the police station attack. It was of the opinion that the situation will not change even if the central forces arrive. The government has now changed that stance. The government favoured the arrival of the central forces by informing that if the police had acted aggressively, many deaths would have occurred.
Justice Anu Sivaraman directed the central and state governments to discuss the matter and announce the decision. CPM State Secretary MV Govindan has stated that the responsibility for law and order lies with the police.
Meanwhile, a strong presence of the central forces would become inevitable as the Latin Archdiocese-led strike committee announced that it would not back down from the strike. Rocks and other materials are stored in Anchuthengu, a fishing centre more than thirty kilometres away from Vizhinjam. Protection of the central forces is required to transport these materials to Vizhinjam. The Adani Group has pointed out in court that the protesters are still active.
Government in court
Has no objection to the central forces taking over the protection of the port area
Central forces can take charge considering the importance of the region
The police will do everything possible to ensure law and order
Should write to Centre
The Chief Secretary or the Home Secretary should send a letter to the Union Home Ministry informing the state government's decision to call the central forces.
The Centre usually sends CRPF. It will be convenient for the CRPF men to reach Vizhinham from the Pallipuram camp in Thiruvananthapuram.
Usually, the central forces act under the direction of the police officer in charge of law and order.
Central forces coming to Vizhinjam for fourth time
1992: To deal with the Poonthura riots in July. CV Padmarajan, who was in charge of the Home Department, was the one who called the central forces. The then Chief Minister K Karunakaran was undergoing treatment in America
1995: Communal violence during AK Antony's tenure as Chief Minister. Fired shots into the sky. Central forces were deployed.
1996: Three killed in communal clashes. CRPF was called. The Women's Rapid Action Force also arrived. Central forces were also deployed in the Secretariat.