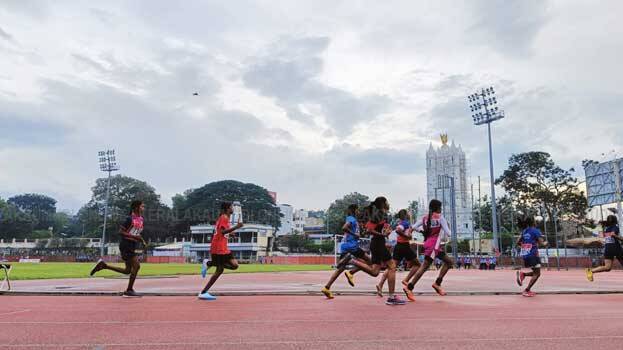 THIRUVANANTHAPURAM: The 64th State School Sports Festival is underway. The games are held at Chandrasekaran Nair Stadium and University Stadium, Thiruvananthapuram. Palakkad was the first to win the gold medal at the festival- in the 3000 meters.
Mohammad Masood in the senior competition, Bijoy J in the junior competition and R Rudra in the junior girls competition won gold for Palakkad. Debika Ben of Poonjar SMVHS also won gold in the senior girls' 3000m. Palakkad were the winners in the meet held in Kannur in 2019.
The fair started with the senior boys' 3000 meters at 7 am. Finals will be held in 23 events on the first day. The special feature of this year is that there is competition at night as well. 2737 students will compete in 98 events in the fair which will last till December 6.