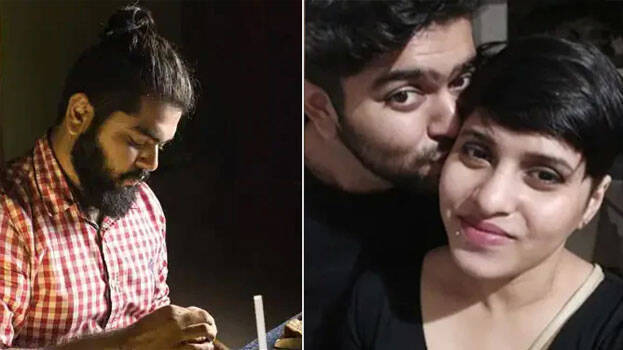 NEW DELHI: The details of Aftab Poonawala's statement in Shraddha Walker's murder case are out. The accused revealed to the police that he used a Chinese knife to chop the body into pieces. The police had earlier recovered many deadly weapons from Aftab's flat in Mehroli. Based on Aftab's statement, the search continues in places where he had left other weapons.
The narco-analysis test of the accused was conducted at Delhi's Rohini Hospital on Thursday. The police are trying to find the shop from where the knife was bought. The murder took place on May 18. It is also being investigated whether the knife was bought before that.
After strangling Shraddha to death in the flat, Aftab first cut off Shraddha's hands. He chopped off the body into 35 pieces and kept in the fridge for several days. Then he dumped the body parts left in different parts of the city I different days.
Aftab Amin Poonawala was arrested on November 12 and sent to police custody for five days. On November 17, the remand was extended for another five days. On November 26, the court remanded him in judicial custody for 13 days.