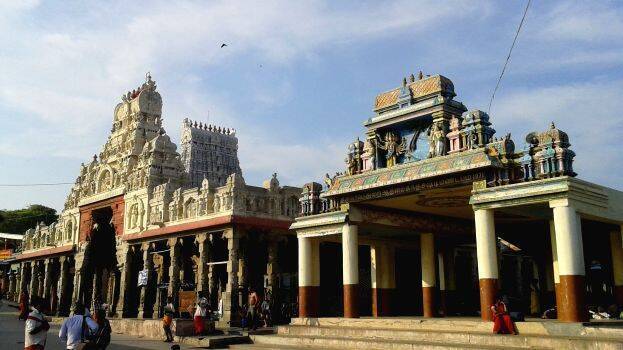 CHENNAI: Madras High Court has banned mobile phones in temples in Tamil Nadu. The court stated that this decision is to preserve the purity and sanctity of the place of worship. The court has directed all the temple authorities to ensure this.
The court's order came while disposing of a PIL filed by M Seetharaman seeking a ban on mobile phones inside the famous Tiruchendur Subramania Swamy temple in Tuticorin district. Petition said that devotees are taking pictures of idols and pujas using their phones.
"It is pertinent to note that temples are great institutions and they have traditionally been central to every one's life. It is not only a place of worship but also integral to the socio-cultural and economic life of people. It is a living tradition that still draws hundreds of thousands of devotees seeking to experience divinity and spirituality offered by the temple. The systems and structures which support this experience, make a temple to have its own management needs.", the court order reads.
The court pointed out the ban on mobile phones in Guruvayur temple, Madurai Meenakshi temple and Tirupati temple. The court directed the Commissioner of Hindu Religious and Charitable Endowments Department to follow these instructions in all temples in Tamil Nadu.