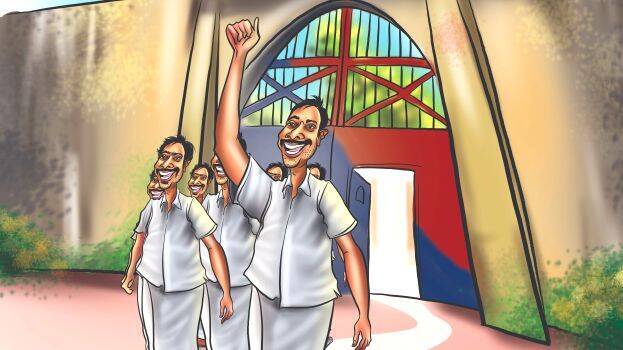 THIRUVANANTHAPURAM: The accused in political murder cases, who were not eligible for concessions till now, will now be given concessions on the special occasions of Kerala Piravi Day (Nov 1), Independence Day and Republic Day. The accused will be given a concession of 15 days to one year based on the duration of the sentence. This has made it possible for numerous political criminals serving life sentences to come out before serving their entire term.
In a 2018 order, the Home Department had directed that those sentenced to life imprisonment in political murder cases should not be released before the completion of 14 years. This direction has been omitted in the new order. According to the new criteria released on November 25, the accused in the political murder case can also be given a concession. The cabinet meeting convened on November 23rd approved the concession in the punishment. Political criminals convicted in cases like murder, murder conspiracy and attempt to murder will also get a concession. At present, political criminals have not been given concessions.
Those who are not eligible for concession
Those who have sexually assaulted children and women, those who have killed children and women, accused in cases of rape and murder, accused in drug cases, those who committed communal murders, those who killed people above 65 years of age, those who committed murder during smuggling, those who killed government employees in the line of duty, hired killers, those convicted by courts of other states, foreigners serving sentences, those involved in POCSO cases, those who committed murders in dowry related issues, accused in double murder cases, those who committed murder while in parole, those who committed murder in prison, those who committed murder during terrorist attacks, those who committed acid attacks, those convicted in spurious liquor tragedies etc.