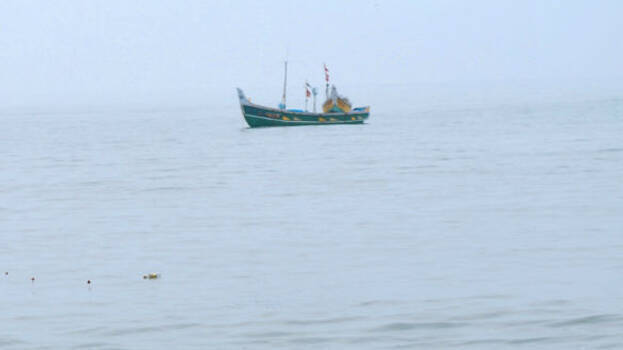 KANNUR: A boat that went for fishing from Munambam in Kochi 20 days ago sank off the coast of Kannur. The accident occurred at a distance of 67 nautical miles away from Kannur on Saturday at around 3 pm. The accident occurred after water entered the boat. Though the snag in the engine was solved, water was entering the boat. After the fishermen failed in closing the hole, the boat was in danger and they informed the Bekal Coastal Police.
There were thirteen workers in the boat Shaija. Eight were from Tamil Nadu and five from Assam. As per the information given by the Bekal Coastal Police, they were rescued by the fishing boat Mother India, which was near Shaija when the accident happened.

The boat completely sank in the middle of the sea yesterday. The rescued workers were brought to Azhikkal Harbour at 3.30 am today. Their health condition is satisfactory.