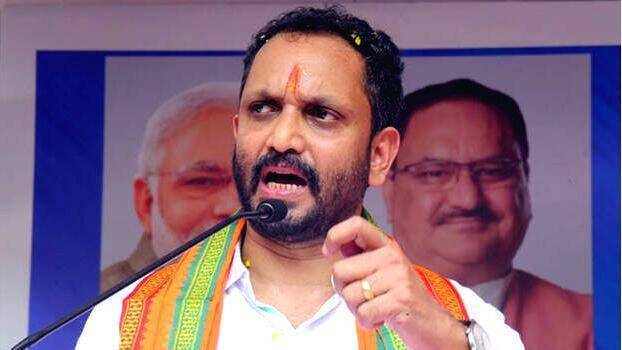 THIRUVANANTHAPURAM: BJP State President, K Surendran, said that organized religious forces are controlling the state government. He was responding to reports of the withdrawal of gender-equality pledge prepared for Kudumbashree.
Surendran said that the withdrawal of the pledge is anti-woman and backward. The government is crushing the spirit of the reform movement for vote bank. He said that the government is undermining the constitutional right to equality guaranteed to women after threats from religious fundamentalists.
Meanwhile, the Kudumbashree Director released a statement saying that the pledge is not withdrawn. The pledge is part of the Central Government's 'Nayi Chethan' national campaign against gender violence and to guarantee gender justice in the country. Kudumbashree is the nodal agency in the state.
Some media had reported that the pledge prepared as part of the campaign was withdrawn after religious fundamentalist groups raised opposition against it. However, the Kudumbashree director rejected the media reports and said that it is not withdrawn.