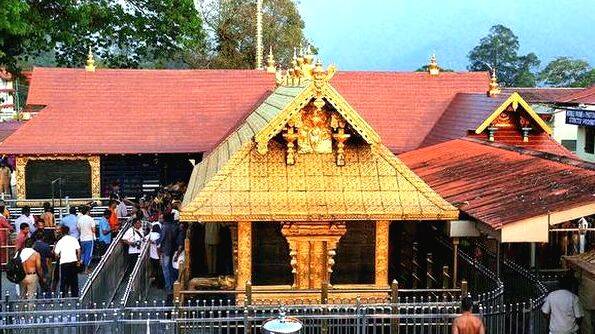 KOCHI: The state government landed in trouble as the High court has seeked an explanation regarding the Travancore Devaswom Board's criteria that only Malayali Brahmins should be appointed as Sabarimala Melsanthis. There is a Supreme court verdict which states that temple priests should be appointed in Devaswom Boards regardless of caste. Many other prominent temples of the Board itself have non-Brahmin Melshanthis.
In the context of the Supreme Court verdict in 2002, the Oommen Chandy government issued a circular and formed a recruitment board to make appointments regardless of caste. Pinarayi government gained fame by doing the appointment. As Sabarimala arouses public sentiment, the government is struggling with how to approach the issue.
The Devaswom Division Bench of the High Court, which is holding a special sitting in this case, has asked the government to file its statement on December 17. Although the government is a party to the case, it has not yet filed an affidavit. As the High Court has demanded a report, the government should submit it soon.
In N Adithyan versus Tranvancore Devaswom board (2002) case, the Supreme court held that there is no justification for insisting that persons or particular caste alone can conduct poojas in temples.
The Devaswom board is using various strategies to override the 2002 Supreme Court verdict. The most important of which is the reference made by the High Court in 2015 in the Sabarimala Melshanthi appointment case, which was not a matter of caste consideration. The only consideration was the formation of the Melshanthi Interview Board, the qualification of the members of this Board and the inclusion of the applicants in the interview list. The board is keeping the other caste people aside by clinging on to the remarks of Justices Thottathil Radhakrishnan and Anu Shivaraman that appointments in positions like Melshanthi cannot be considered as general appointments.
Devaswom Minister K Radhakrishnan said that a decision can be taken only after a discussion with the government and Devaswom board. Advocate K Ananthagopan TDB president stated that stance of previous boards that Sabarimala Melashanthi should be a Malayali Brahmin will continue.