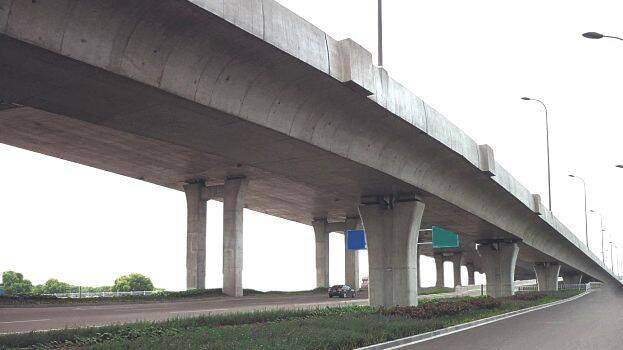 THIRUVANANTHAPURAM: When National Highway 66 becomes six lanes from north to south, Alappuzha will have the longest elevated highway in the country. The elevated highway will run above the current road from Aroor to Thuravoor for 12.752 kms.
Currently, the longest elevated highway is at Hyderabad 's PVR Expressway. The length is 11.6 km. The elevated highway at Kazhakootam is only 2.71 kms.
The road from Aroor to Thuravoor is 4-lane. The elevated highway will pass above it. The contract for building the longest flyover is give to Ashok Buildcon company based in Nasik, Maharashtra for Rs.1668.50 crore budget. The construction will begin this new year and will take two years to complete.
The highway stretching from Kasaragod to Parassala have twenty reaches. The reach from Kazhakootam to Karode in Parassala is completed. Contract to construct each reach is given to different companies.
NH 66 is being turned into 6 lanes at a cost of Rs.66,000 crores. This is the most expensive project of central government in Kerala. The share of Kerala in confiscating land is only 25%. The highway begins from Panvel near Mumbai and ends at Kanyakumari.