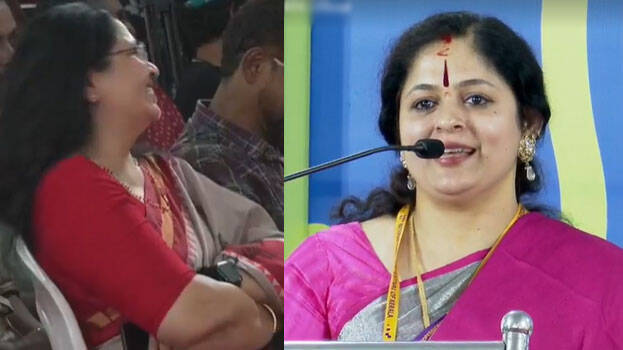 THIRUVANANTHAPURAM: The functioning of the delegate cell of the Kerala International Film Festival has started. Minister V N Vasavan inaugurated the delegate cell at the function held in Tagore Theatre. Actress Annie received the first pass. Minister M B Rajesh handed over the delegate kit with the message 'No to Drugs' to actor Gokul Suresh.
Annie said she is not capable of giving a big speech. She said that her world is her house, kitchen and cooking. When Bhagyalakshmi asked her if she has decided to become
an intellect, Annie said 'never' and then replied that her world is her home and cooking. Annie responded that it was a precious moment to get the opportunity to receive the first delegate pass at the film fest.

Academy chairman Ranjith presided over the function. The pass will be distributed from tomorrow through the delegate cell arranged at Tagore Theatre, the main venue of the fest.