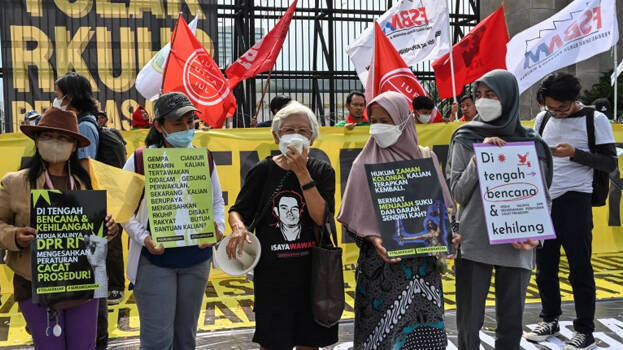 JAKARTHA: Indonesia has passed a new law banning premarital sex and cohabitation between unmarried couples. International media reported that the new Criminal Code, which caused much controversy, was unanimously passed by the Indonesian Parliament.
Those who violate the law face up to a year in prison for adultery. A case is filed if there is a complaint from the parents of the person accused of adultery. This applies to both natives and foreigners arriving in the country. Apart from this, a ban has been imposed on insulting the President or government institutions. It is reported that insulting the president is a crime punishable by up to three years in prison.
This bill was supposed to be passed in 2019, but it got postponed due to widespread protests. "We have tried our best to accommodate the important issues and different opinions which were debated. However, it is time for us to make a historical decision on the penal code amendment and to leave the colonial criminal code we inherited behind," said Minister of Law Yasonna Laoly.