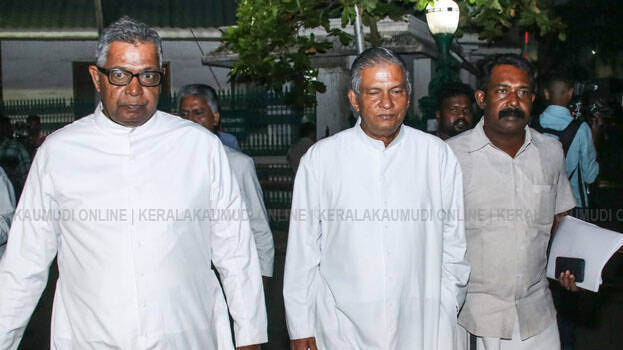 THIRUVANANTHAPURAM: The meeting between the Chief Minister and the Vizhinjam protest committee, to discuss the issues that led to the agitation, concluded successfully. The government agreed to pay the rent for homes. Also, the government will pay the compensation for the days protesters could not go for work due to the agitation. With this the 140 days of protests have come to an end.
Prior meetings were held with the Cabinet sub-committee and with Chief Secretary, VP Joy, before beginning the meeting with the Chief Minister. The government took a lot of initiative to solve the agitation.
Meanwhile, the protest committee had convened a meeting before today's meetings. The Latin Church put forward four demands. The first demand is to increase the rent payment given to those who lost their homes in sea rage and living in rented houses. The payment must be raised from Rs.5500 to Rs.8000.
The second demand is a judicial investigation into the violence that took place at Vizhinjam. The third demand is that the money for rent must not be from Adani Group's CSR fund and the fourth demand is that a local expert must be included in the group studying the coastal erosion.
The Cabinet sub-committee consisted of K Rajan, V Sivankutty, Anthony Raju, V Abdurehman, and Ahamed Devarkovil. The Cabinet sub-committee had discussed with CM, yesterday, about the demands of the protest committee. Discussions continued today also because the protest committee did not make some points clear.