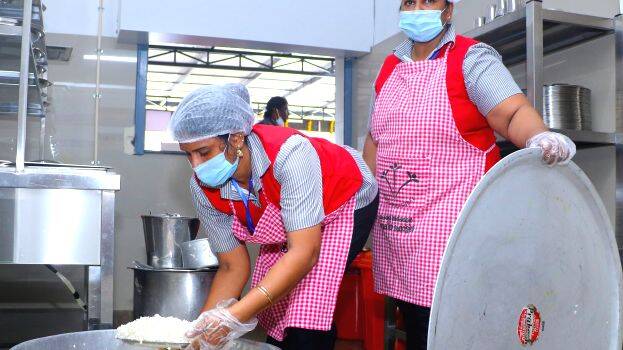 KOCHI: The Janakeeya hotels run by Kudumbashree activists are facing a financial crisis as they are yet to receive the subsidy promised by the government. Last week, the government only provided money for three months out of seven months' worth of unpaid subsidies. Rs 10 crores have been allocated for 14 districts
The Janakeeya hotel project was announced in the budget of 2020-21 with the aim of 'hunger-free Kerala'. 60 crore per annum has been earmarked for subsidy. Out of which a total of 30 crores has been sanctioned in this financial year. 30 crore is left.
1171 Janakeeya hotels were started during the Covid period. At present, there are 1198 hotels. No new hotel was started in the last two months. The Finance Department suggested that new hotels should be allowed only if it is necessary.
Daily sales in Janakeeya hotels range from 50 to 2500 meals. Three to thirty Kudumashree workers are working in each hotel. The provision is that when a meal is given for Rs.20, the government will pay Rs.10. Janakeeya hotels are a means of livelihood for about five thousand women.