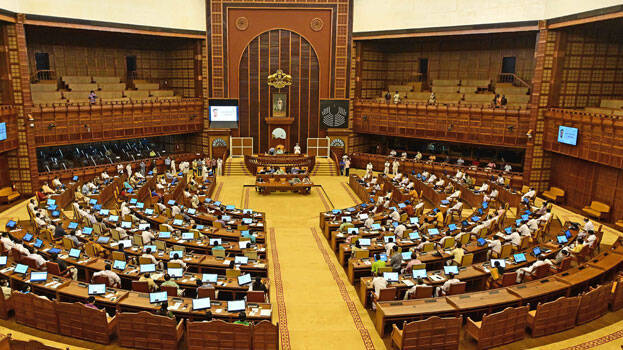 THIRUVANANTHAPURAM: The opposition staged a walkout in the Kerala assembly, accusing the government of remaining inactive in curbing artificial price hikes of staples, including rice, and black-marketing and hoarding of essential commodities.
Leader of Opposition VD Satheesan alleged that even when the price of vegetables is rising sharply, farmers are not getting the price and that the public distribution system is not effective. However, Food Minister GR Anil said that the price hike did not become severe because of the government's intervention. Rs 200 crores was announced in the budget to prevent inflation. The minister said that Rs 540 crores are being provided as a subsidy to Supplyco.

TV Ibrahim, who presented the adjournment motion notice, said that the minister's statement that there is no price hike in the state is a big joke. He said that the government was not able to interfere in the market or bring rice to the state from Andhra. Minister GR Anil's question of whether the opposition members had any idea about the price of vegetables caused a stir. Speaker AN Shamseer soon intervened and pacified the opposition.
VD Satheesan said that the price of rice has increased from Rs 34 to Rs 60. He also pointed out that the prices of 13 daily-use items also increased.
"The price of chilli increased from 183 to 335 and coriander from 101 to 160. Vegetables are becoming expensive. People are asking why the opposition is not protesting despite the rise in prices. The attitude of the government is not to comfort the people. Only a small percentage of the 92 lakh cardholders are getting subsidy from Supplyco," Satheesan said.