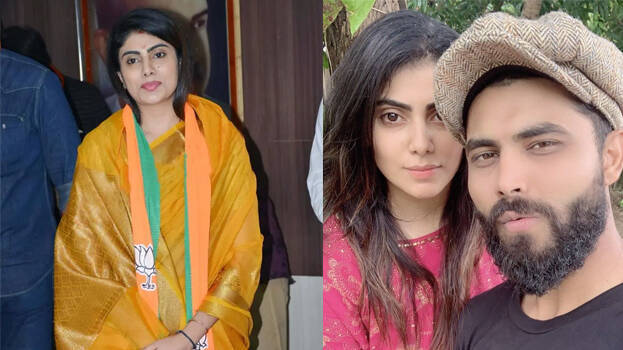 JAMNAGAR: Indian cricketer Ravindra Jadeja's wife Rivaba Jadeja has won from the Jamnagar assembly seat. As per the details as of 4.30 pm, she was leading with a majority of over 50,000 votes. "It's not just my victory but of all of us.", said Rivaba.
She secured victory by defeating AAP's Karshanbhai Karmur and Congress candidate Bipendra Singh. During the first phase of counting, she was on third position.
"Manner in which BJP worked in Guj for last 27 years & established Gujarat model, people believed they want to take forward the development journey with only BJP. Gujarat was with BJP and will continue to be with them.", said Rivaba Jadeja.
The polling in Jamnagar North was on December 1. Rivaba, who joined the BJP in 2019, has been selected as a candidate, bypassing sitting MLA Merubha Dharmendra Sinh Jadeja.