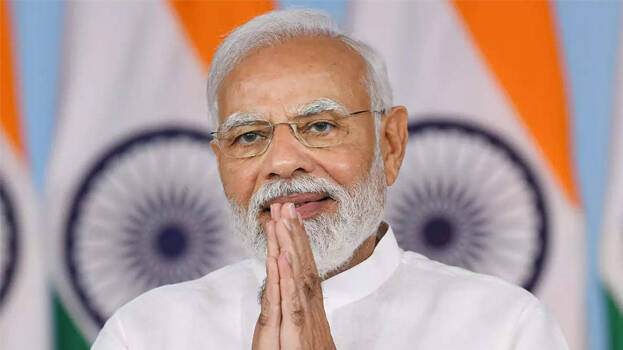 NEW DELHI: Though the results in Himachal Pradesh is a setback, the BJP is poised to face the 2024 general election with confidence boosted by its grand victory in Gujarat. The results show that there is no dent in the popularity of Narendra Modi in the country. The party did not expect this colorful victory in the Gujarat election which was slated as a test dose of the coming Parliamentary elections in 2024.
The BJP leadership was anxious if there was anti-incumbency against the government, which was in power for six consecutive terms. But the party even won seats in Muslim and scheduled caste dominated areas.
The AAP which is rising to challenge the BJP debuted in Gujarat with only five seats. Moreover, the BJP can relax on the fact that the AAP wrested the votes which would have gone to the Congress. Moreover, the BJP raised its vote share too. The lesson that BJP learned from this election is that the anti-BJP votes are getting split and this will boost the BJP's performance in 2024.
The byelections at UP's Rampur and Bihar's Kurhani is also strengthening the party's confidence. Even after Nitish Kumar and Tejashwi Prasad Yadav fielded a common candidate against the BJP, they could not succeed in defeating the BJP's candidate. In addition, the BJP wrested Rampur constituency from SP. This seat has been the monopoly of SP leader Azam Khan and was contested by either him or his relatives since 1980.
During the victory celebrations at the Delhi party office, the Prime Minister said that the victory at Rampur is giving the party a lot of confidence.
The BJP is saying that the reason for the party's defeat in Himachal Pradesh is the infighting in the party, which the top leadership itself could not solve. The party will face the 2024 Parliament elections after opening the Ayodhya Temple next year and after giving shape to policies such as Uniform Civil Code. The BJP calculates that this, together with the popularity of Narendra Modi will reap great victory in the election.