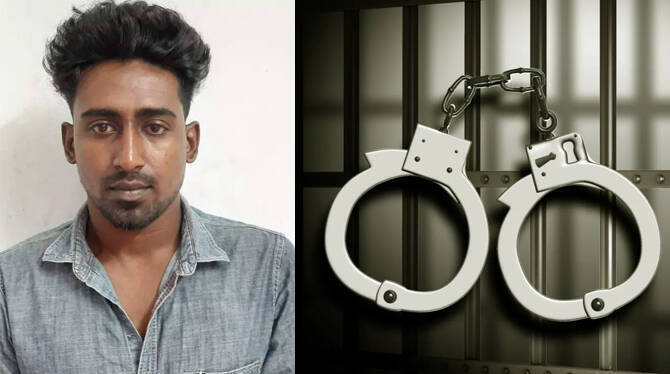 THIRUVANANTHAPURAM: An entrepreneur and neighbour of DYFI local leader Jinesh (29) remanded for sexually abusing a 16-year-old, came to the fore against him. The woman identified as Sreeja Ajesh pointed an incident that happened six years ago. Jinesh had shared Sreeja's phone number in a porn group in 2016. She started receiving phone calls and messages from the next day onwards.
An investigation found that Jinesh himself posted her number in the group. She decided to lodge a complaint initially but had to withdraw after his father came and apologised to her and then told her that if she lodges a complaint, the whole family will commit suicide. Sreeja directed him to pay an amount of Rs 25,000 either to Abyaha, Sree Chitra Home or Gandhi Bhavan and then asked him to come with the receipt.
Jinesh's father accepted the demand as he didn't want his son to go to jail. Sreeja had shared the receipt on Facebook. Videos of him having sex with nearly thirty women including a minor girl and using drugs were found in the mobile phone of Jinesh, who is against the use of drugs. These videos are sent for forensic examination.
Jinesh is a post-graduate in Hindi and economics. The visuals of giving drugs to girls and using deadly weapons are also in the mobile.