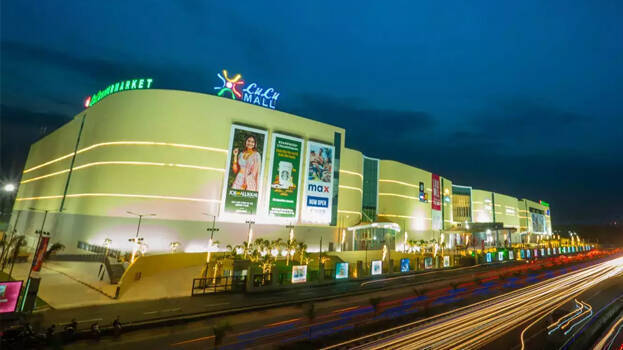 THIRUVANANTHAPURAM: Lulu Mall Thiruvananthapuram, one of the biggest shopping malls in the nation, will be celebrating its first anniversary later this month. As part of this, the festivities will begin on Friday with a bike rally in the city. Art programs including Zumba night and Santa dance have also been organized in the mall till December 31. Lulu Retail Awards will be presented on December 19. In the evening there will be a music night led by musician Stephen Devassy.

In conjunction with the Christmas and New Year celebrations, many gift schemes including Shop and Win will be there for customers from tomorrow till January 15. The bumper prize is a Mahindra XUV700. There are prizes like scooters, gold coins and electronic devices. Shoppers at the mall's Lulu Hypermarket, Lulu Fashion Store, Lulu Celebrate and Lulu Connect outlets will also win attractive prizes every hour. Customers will get 50 percent off from tomorrow till Sunday as part of midnight shopping (until 2 am).
2.20 crore visits in 1 years
2.20 crore customers visited the mall during the year, including domestic customers and foreigners. A total of 20 lakh vehicles entered the mall. 170 stores have been opened in the mall including international brands that made their entry to the state for the first time. Tens of thousands of people were directly and indirectly employed in the mall.