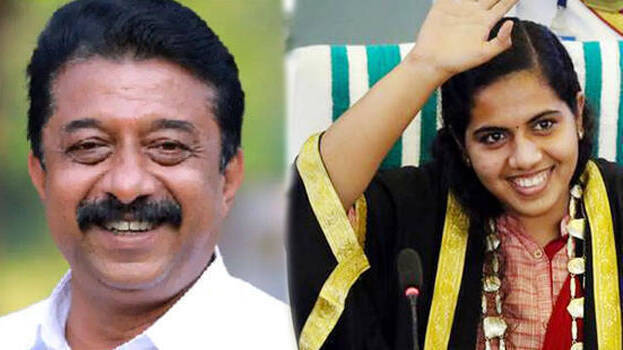 THIRUVANANTHAPURAM: BJP accused Thiruvananthapuram Corporation Councilor, DR Anil, for making anti-woman remarks during the protests against the mayor in the letter controversy. The protests broke out during the Corporation council meeting. While the protesters were agitating, DR Anil is alleged to have said, "If you need money, then you must go for other work".
After the incident, BJP councilors began agitating demanding action against DR Anil. However, Anil said that he has not made the remark as alleged by the BJP. Mayor Arya Rajendran said that such a remark did not come to her notice.
Today, BJP councilors continued their protests demanding the mayor's resignation. As part of the protests at the Corporation council hall, they had blocked the path of Arya Rajendran. She went over the councilors, who laid on the ground to block her, to reach the dais. The police and LDF lady councilors helped her to reach the spot. The BJP councilors and the police had a small scuffle during the protests.
The council meeting got blocked due to the protests and CPI(M) and BJP councilors came near to blows. The mayor has suspended nine BJP women councilors for protesting. LDF councilors began demanding their removal from the council hall.