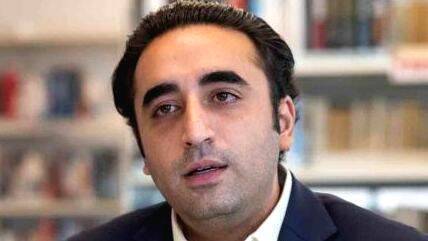 India has been saying that Pakistan provides the biggest support to terrorists and terrorist organizations at many UN platforms for years. Pakistan counters India's accusations by saying that India is trying to tarnish Pakistan's image on the global stage. Even the United States realized that India is saying the truth only after 9/11 attacks and the subsequent killing of terrorist mastermind Bin Laden at Abbottabad in Pakistan.
With that the world understood that India is speaking the truth while Pakistan was lying all along. Though, Pakistan is a democratic country outwardly, all the major decisions are been taken by the Pakistani military. That country's defense force itself is giving protection to terrorists and their organizations. In this way, the Pakistani military can carry out many attacks through the terrorists that the military cannot do directly. Especially attacks against India. When India began to strike back at Pakistan for their misadventures, the intensity of such attacks against India has scaled down. Pakistan is also getting foreign funding in many ways for their support of these terrorists.
Indian External Affairs Minister, S Jaishankar recently reminded Pakistan, by taking a quote from Hilary Clinton, that when someone feeds a snake, it will bite not only the enemy but also those living in the house. Jaishankar told at a UN platform that Pakistan is the epicenter of terrorism and that they must shed that image and become good neighbors. This hasn't gone down well with the Pakistani establishment.
However, the Pakistani foreign minister, Bilawal Bhutto Zardari, made a low level remark against Indian Prime Minister, Narendra Modi, to counter Jaishankar's statement.
His reply is seen as a failed attempt to counter Jaishankar's strong argument against Pakistan. India replied to Bilawal's statement saying that it is uncultured and a shame to Pakistan itself. Indian External Affairs Department and the Minister is giving sharp responses to Pakistan. It shows India's growth, truthfulness and zeal.

However, Pakistan continues spreading lies as usual. India and the US know which all terrorists are hiding in Pakistan. Not only Pakistan but China is using its veto power to stall the efforts of designating terrorists as international criminals at the UN.
India is not shying away from openly saying these things. Moreover, the world believes that India is saying the truth. This is making Pakistan restless and this has led to its foreign minister's insulting words against the Indian Prime Minister. This only helps to show Pakistan's vulnerability in front of the world.