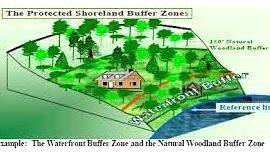 THIRUVANANTHAPURAM: After Vizhinjam protests, the buffer zone issue is creating headaches for the government. The churches have stiffened their stance on the buffer zone issue. The government's decision to rely on satellite survey map to determine buffer zone has brough disrepute to the government in the high-range areas of the state.
The Kerala Catholic Bishops Council (KCBC) have decided to begin protests. The UDF will also go on protests after realizing the Christian community's mood against the government's action.
The Catholic Church's decision to harden their stance will be a challenge to the LDF and the government. Pressure will mount on Kerala Congress (M). It will be testing times for the government once the case of the buffer zone reaches the Supreme Court on January 11.
The anxiety in the high ranges began after the satellite survey map was published on websites. The Congress and the UDF have entered into the fray and the LDF might counter it politically. But the intervention of the churches is a challenge to the government and LDF.
The government is trying to assure the church that the satellite survey will not be approved like that and promises to settle the issues after getting on the ground and examining the complaints.
While only the Latin Church was involved in the Vizhinjam protests, here all the Christian churches are opposed to the government. The UDF and the Congress are planning to counter the government on this issue as it increases the power and influence. As Kerala Congress (M), which has the blessings of the Catholic Church, is in the LDF, the government must be cautious. The government might try to resolve this issue without affecting the unity of the LDF, because 2024 Lok Sabha election is just around the corner.