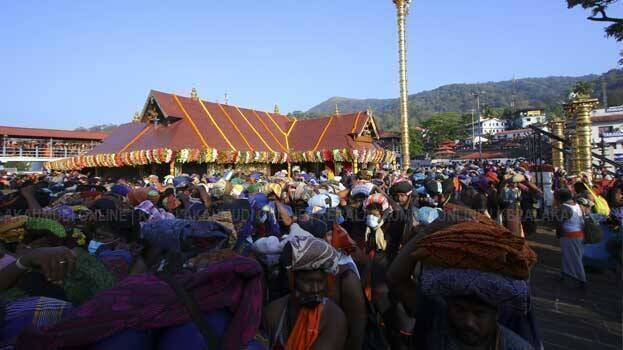 PATHANAMTHITTA: A separate queue has been arranged for the elderly and children who come for Sabarimala pilgrimage. The separate queue starts from the Nadapanthal. Due to heavy rush, the High Court had directed to arrange a separate queue for women, children and differently-abled persons. Children up to 10 years of age, differently abled, elderly and sick people can have darshan through a special queue.
Meanwhile, despite today being a holiday heavy rush was not reported in Sannidhanam. More than 76,000 people had booked through the virtual queue, but as the rush was less, the restriction at Nadapanthal was lifted after 8 am.
If the rush reaches Marakoottam, children, women and differently-abled people will be removed from the queue and brought to the Nadapanthal via Chandranandan Road. Then they will be taken to Pathinettam padi through first or ninth line.
Out of pilgrims who arrive in special groups, only those who need separate queue will be taken out from the main queue. After darshan they should wait for their companions in Sannidhanam. Drinking water and snacks will be provided to them. Devaswom Board President K Anantha Gopan had stated that a special queue has been arranged to avoid difficulties to people.