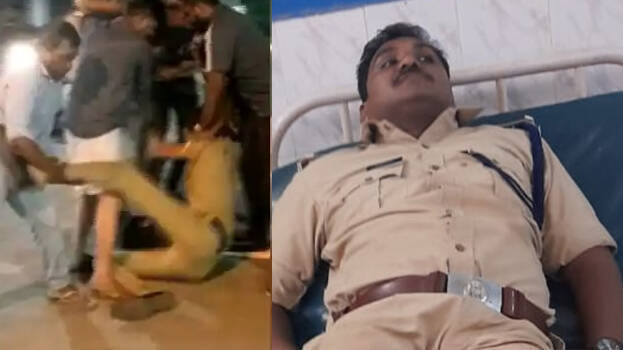 KANNUR: Three people were injured in the clash during victory celebration after World Cup football final match. Anurag, Adarsh and Alex were hacked at Palliyanmoola last night around 12:30. All three are undergoing treatment at the hospital. There are reports that Anurag's health condition is critical. Six people were taken into custody by the town police in the incident.
In Ernakulam and Thiruvananthapuram districts, policemen were beaten up during the clashes during the celebrations. SI was beaten up in Pozhiyur in Thiruvananthapuram. As per indications, the incident took place while the police tried to control drunken people.
Policemen were beaten up in the middle of the road in Kaloor, Kochi. The attack was carried out by those who came out of the stadium premises. A policeman was grabbed by the leg and dragged along the road. A case has been registered against five people in the incident. The likely reason for the provocation was because they were questioned after stopping the vehicles.