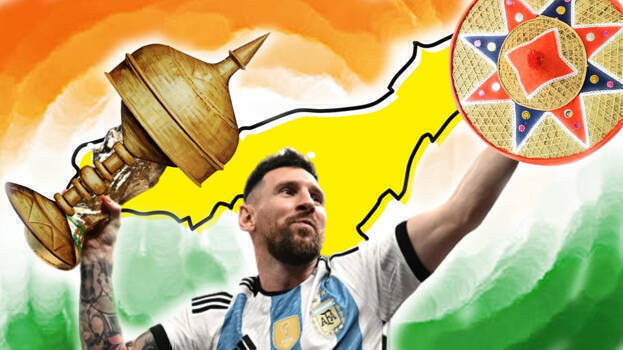 DISPUR: Congress MP Abdul Khaleque has come out with a strange claim that superstar Lionel Messi, who lifted the World Cup for Argentina, was born in India. Taking it to Twitter, Khaleque said that Messi was born in Assam. The Congress, leader, however, deleted the tweet after several people mocked him for making the strange claim.
The Congress MP made the strange claim while congratulating Argentina for emerging as the winner of the FIFA World Cup. 'Congratulations from the core of heart. We are proud of you for your Assam connection,' he wrote on Twitter. Following his tweet, many people started asking the Congress MP about the relationship between Messi and Assam. To this, Abdul Khaleque MP replied that Messi was born in the state of Assam.
Khaleque later deleted his tweet after realising his mistake. He is a Congress MP from the Barpeta constituency in Assam.