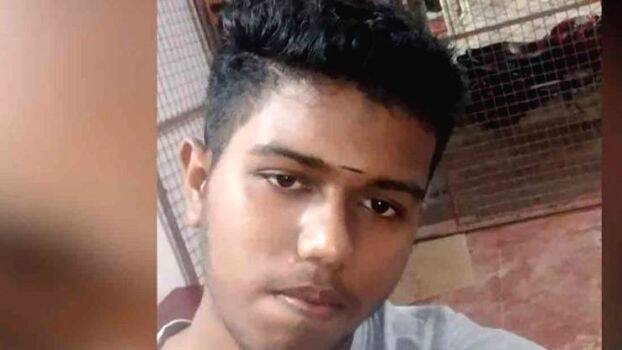 THIRUVANANTHAPURAM: Overwhelmed by FIFA World Cup victory, fans dragged a cop along road in Kochi.
Thalassery SI Manoj and SI Saji in Pozhiyoor, Thiruvananthapuram were beaten up. Ernakulam North Station CPOs Lipin Taj and Vipin were dragged along road and beaten up at Kaloor Stadium Junction.
There was also an incident where a 16-year-old boy collapsed and died while participating in a victory celebration in Kollam. Akshay, the son of Ajay and Seena couple, a native of Kottakakkam, died. He suddenly collapsed on the road.
Three people were hacked in a clash between fans of France and Argentina in Kannur. Anurag, Adarsh and Alex were hacked at Palliyanmoola last night around 12:30. All three are undergoing treatment at the hospital. There are reports that Anurag's health condition is critical. Five people were taken into custody by the town police in the incident.
The police officers were brutally beaten up for questioning the traffic jam at Kaloor Stadium Junction. The visuals of them being grabbed by the leg and dragged along road has come out. North Police arrested Arun George (31), Sarath (32) and Rivin (33) in the incident.
In Thiruvananthapuram Pozhiyoor, a man named Justin attacked the SI while he came to arrest those who create issues after getting drunk. More police arrived and subdued the attacker. SI was beaten up during the victory celebration in Thalassery as well.