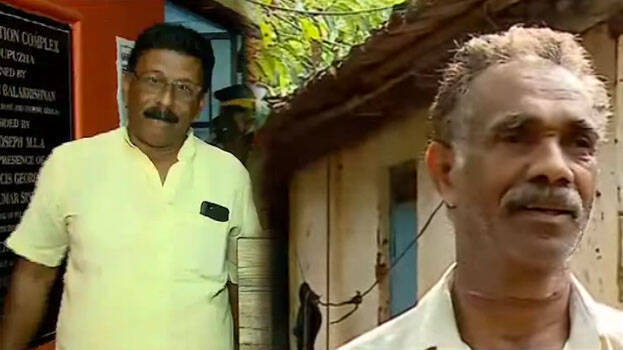 IDUKKI: A contractor has been arrested after a biker was seriously injured after a rope strung across the road without warning signs entangled his neck. The arrested has been identified as Naseer P Mohammad, a road construction contractor hailing from Karikode Thekkumbhagam in Thodupuzha.
The incident happened today in Thodupuzha. The rope was carelessly strung across the road to carry out public works near Kurishupalli in Thekkumbhagam in Karikode. At this time, Johny, a scooter passenger who came by, got stuck in it. His wife who was with him screamed for help and the locals came and rescued him.
Nazir was arrested by the Thodupuzha police and later released on bail. A case has been registered against the Public Works Assistant Engineer in charge of the construction. A case has also been registered against the contractor on the complaint filed by Johny. But despite the accident, no public works officials reached the spot.