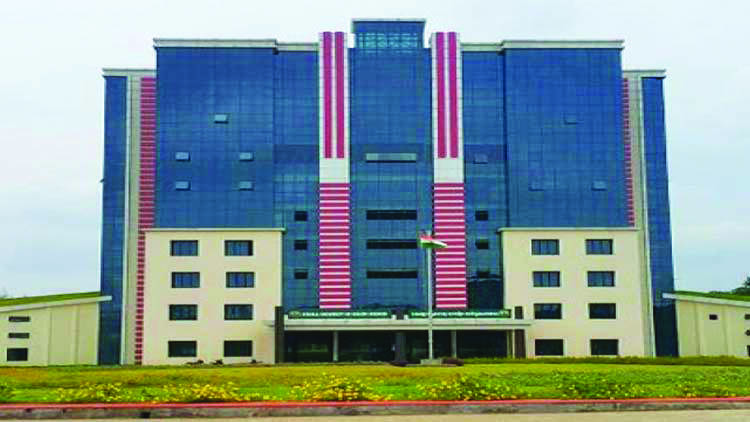 THIRUVANANTHAPURAM: The Kerala University of Health Sciences (KUHS) has stated that the students in Govt. Ayurveda College was given mementos not degree certificates during the graduation ceremony held on December 15.
Under the University Act, the power to grant degrees rests with the Chancellor who is the Governor. The graduation ceremony is held twice a year. Governor's time has been sought in January to give graduation certificates 13750 students. A framed memento with a medal enclosed in a glass was given to students which states that they have completed course in Govt Ayurveda College, Thiruvananthapuram. It is not a graduation certificate. Neither the principal nor the superintendent have signed it. The memento prepared by the event management company was not submitted for inspection by the college authorities. The university also stated that the ceremony in the college was not a graduation ceremony.
The explanation of the university came after there was a campaign that even those who failed the exam were given degrees in the college. Degrees are awarded by the Governor to those who have ranks in the graduation examinations. Post Graduate Degree will be awarded directly by the University. Certificates will be sent by post to the rest. Passing out ceremonies are generally conducted for students who complete graduation. Vice Chancellor Dr Mohan Kunnummal participated in such a function.
Those who fail the exam are not awarded the degree. If they pass the supplementary examination, they will participate in the next year's graduation ceremony. The principal was given notice to explain whether students who failed have participated in the event. The college council met yesterday and looked into the matter. All 7 participants in the program who did not pass the exam returned the memento.
Such programs are organized in colleges at a cost of up to Rs 50 lakh. The event management companies organize such events. Vice-Chancellor Dr Mohanan Kunnummal said that instructions will be issued soon to control such compulsory collections large events.