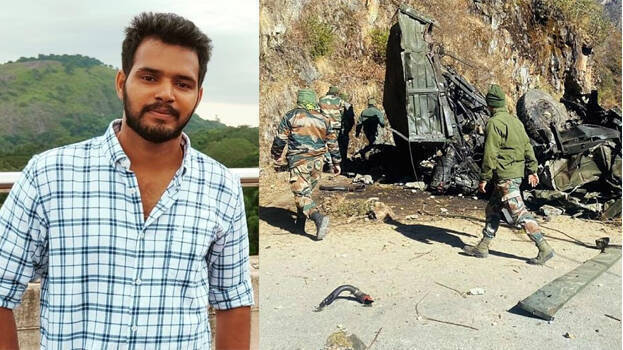 NEW DELHI: A Malayali soldier was among the 16 soldiers who were killed in an accident in Sikkim when an army truck fell into a gorge. The deceased Malayali soldier has been identified as Palakkad Mathur native Vaishakh (26). Vaishakh had been serving in the army for more than four years. He is the son of Chenganiyur native Sahadevan.
Vaishakh had returned to work in October after completing a month's leave. Army officials have officially informed Vaishakh's family about the death. The Prime Minister and the Defense Minister have expressed condolences over the incident.
According to the Indian Army, the ill-fated vehicle was part of a three-vehicle convoy that was going from Chatten in the morning towards Thangu. En route at Zema, the vehicle skidded down a steep slope while negotiating a sharp turn.
The Indian Army launched a rescue operation in which four injured soldiers were air evacuated, while three Junior Commissioned Officers and 13 soldiers succumbed to the injuries sustained in the accident.