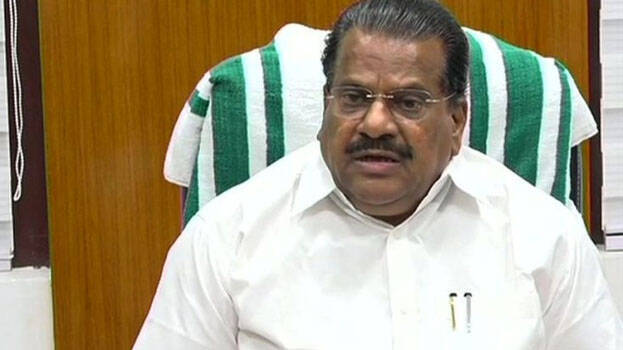 THIRUVANANTHAPURAM: CPM central committee member and LDF convener EP Jayarajan asserted that he has no connection with the contentious ayurveda resort about which P Jayarajan raised an allegation. EP Jayarajan explained to the party that the resort belongs to KP Ramesh Kumar in Thalassery. Jayarajan was not ready to elaborate further on the incident.
Earlier, CPM leader P Jayarajan had accused EP Jayarajan of disproportionately acquiring assets. P Jayarajan raised this serious allegation in the CPM state committee. As per the allegations, EP Jayarajan had acquired assets illegally in the name of an ayurveda resort in Kannur. EP Jayarajan's wife and son are the directors of the resort. P Jayarajan, who demanded an investigation and action against EP Jayarajan in the state committee, added that the allegations were made with authenticity.
EP Jayarajan had not participated in the state committee where the allegation was raised. CPM state secretary MV Govindan had not denied the allegation against EP Jayarajan.